About School
The School of Electrical & Electronics Engineering (SEEE) was established in the year 2003 and offers various UG and PG programmes. SEEE at SASTRA is among the leading schools of its kind in the nation, built on fundamentals of Applied Mathematics and Engineering Physics, providing multidisciplinary, systems-oriented UG and PG education and research.
Starting their freshmen year, students will be given the opportunity for hands-on skills facilitated by reputed faculty members in high-demand areas including Radar, Information Security, Cyber-Physical Systems, Communications, Power Systems, Control Systems, and Robotics.
The school is oriented towards imparting high-quality education using modern day effective pedagogic approaches at both UG & PG levels attracting meritorious students. The school has now built its reputation in the field of research addressing many socially related problems. The research work of the school is supported by governmental funding agencies. The quality of the research output and human resource output is improving over the years, and it is evident through the high impact factor publications and the positive employer feedback about our students.
Message from Dean
Engineering is the most sought-after professional program to harmonise society with environmental and other multi-disciplinary perspectives and aspirations.
Welcome to SASTRA's School of Electrical & Electronics Engineering (SEEE), which provides an excellent platform to bridge engineering with society. We have exceptional faculty, staff, alumni and very supportive management to make our school and SASTRA cater to society. The combination of contemporary curriculum, world-class infrastructure, impactful pedagogy, conducive learning atmosphere and effective assessment mechanisms at SEEE is the game-changer that revitalise engineers. Having strong academic and research collaborations with institutions across the globe, SEEE instils students to become innovators, academicians, entrepreneurs and technology leaders through a dynamic pedagogy. SEEE offers twelve U.G and P.G . Programmes and houses thirty seven academics and research laboratories. Please explore our website or plan a visit to our campus to begin a long and fruitful relationship with SASTRA towards sustainable development.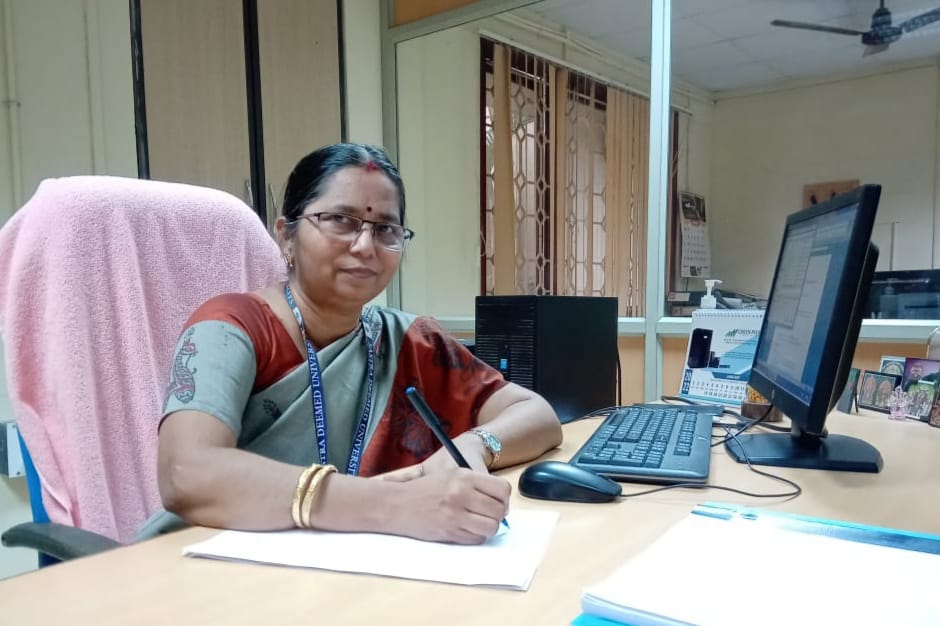 Vision & Mission
"The most significant benefit of Knowledge comes when dispersed as widely as possible"
Vision:
To nurture learners  to be  globally competent engineers in the field of Electrical and Electronics Engineering.
Mission:
To impart value-based technical education with a strong foundation on analytical thinking, design, application, and soft skills-oriented curriculum
To foster critical thinking and creativity through research and experimentation
To prepare learners ready for diverse career options in the global space
Branches
Electrical & Electronics Engineering

Electrical & Electronic appliances play an indispensable role in our day-to-day life. The scope for Electrical & Electronics Engineering has grown manifolds in the past two decades. Electrical & Electronics Engineering has a vital role to play in any environment.

The Electrical & Electronics Engineering branch of the School of Electrical & Electronics Engineering was established in 1984. This course deals with circuitry and electronics equipment and covers major areas like Power Generation and Distribution, High Voltage Engineering, Renewable Energy, Smart grid, and Solid-State Drives. Electrical Engineering forms the foundation for many branches of engineering and EEE engineers are required by industries for operational, maintenance, and production purposes.

Electrical & Electronics Engineering branch offers,

UG Programmes

B. Tech. Electrical & Electronics Engineering
B. Tech. Electrical & Electronics Engineering (SG & EV)

PG Programmes

M. Tech. Power & Energy Systems
M. Tech. Power Systems (5Yrs Integrated)
Electronics & Communication Engineering

The Electronics & Communication Engineering offers an analytically rigorous course in which the fundamental technological skills essential for a modern communication engineering career are developed. Development of students as competent engineers is fostered throughout the course via laboratory exercises and project work.

The Electronics & Communication Engineering branch of the School of Electrical & Electronics Engineering was established in 1994.This course deals with circuitry and electronics equipment and enables the learners to demonstrate a knowledge and understanding of communication principles and gains an ability to apply them to the analysis of communication systems which includes, analog and digital communication, EM Propagation, Antennas, Wireless Communication, Information Security, Embedded Systems, etc.,

Electronics & Communication Engineering branch offers,

UG Programmes

B. Tech. Electronics & Communication Engineering
B. Tech. Electronics & Communication Engineering (CPS)

PG Programmes

M. Tech. Wireless & Smart Communication
M. Tech. Communication Systems ( 5Yrs. Integrated)
Electronics & Instrumentation Engineering

The Electronics & Instrumentation Engineering is a specialized branch of engineering, and it deals with measuring devices, control systems and automation processes. The scope of this branch is so vast, and it encompasses almost all the branches of engineering.

The Electronics & Instrumentation Engineering branch of the School of Electrical & Electronics Engineering was established in 1992. This course deals with analog and digital measuring instruments and enables the learners in the designing, developing, installing, and managing equipment that is used to monitor and control process systems and industrial products.

Electronics & Instrumentation Engineering Branch offers

UG Programmes

B. Tech. Electronics & Instrumentation Engineering

PG Programmes

M. Tech. Artificial Intelligence & Robotics
M. Tech. Instrumentation & Control (5Yrs Integrated)